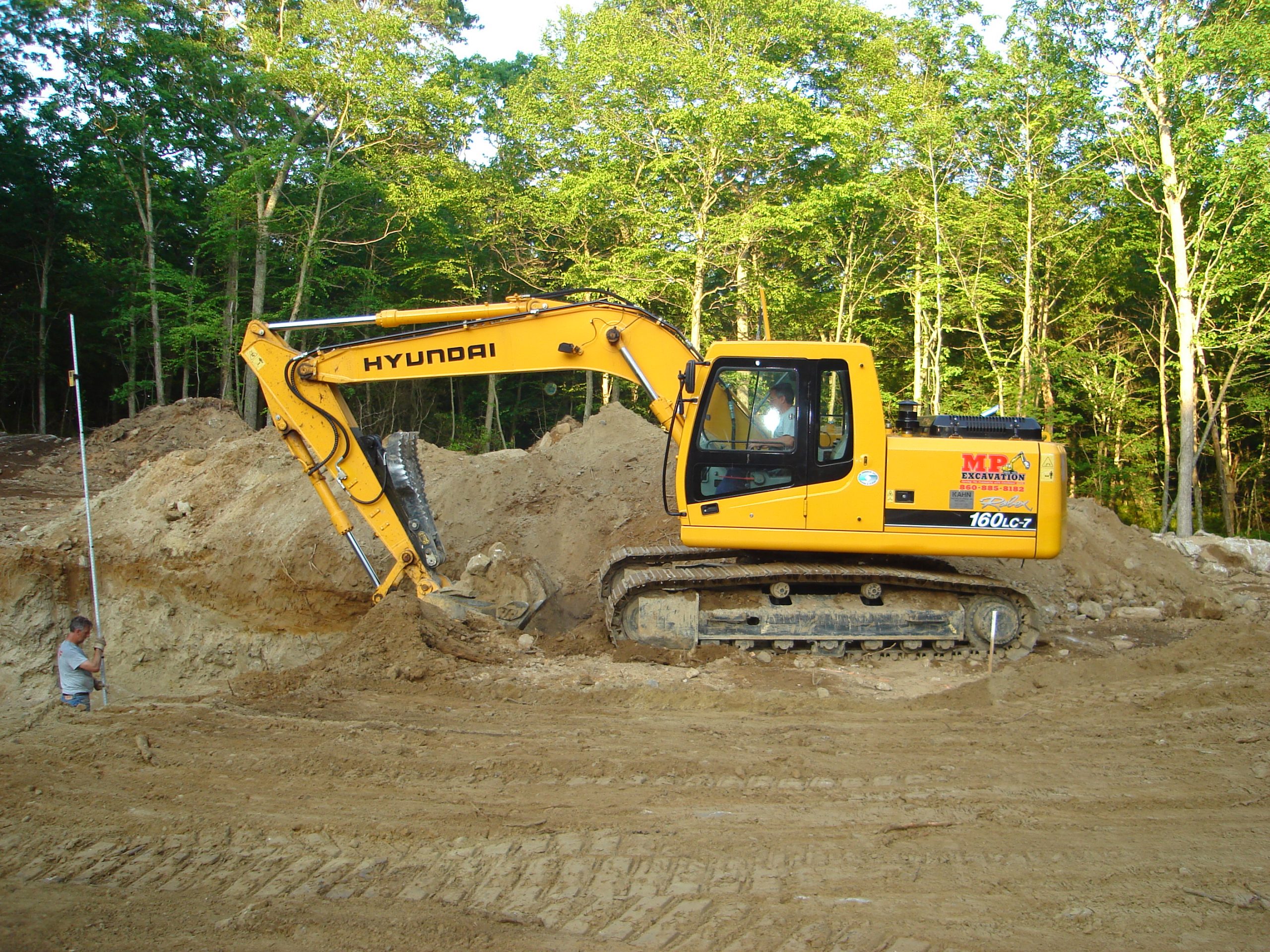 MP Excavation, LLC
Superior Service In Excavating, Site Development,
Demolition, Residential Construction... and More
CONTACT US »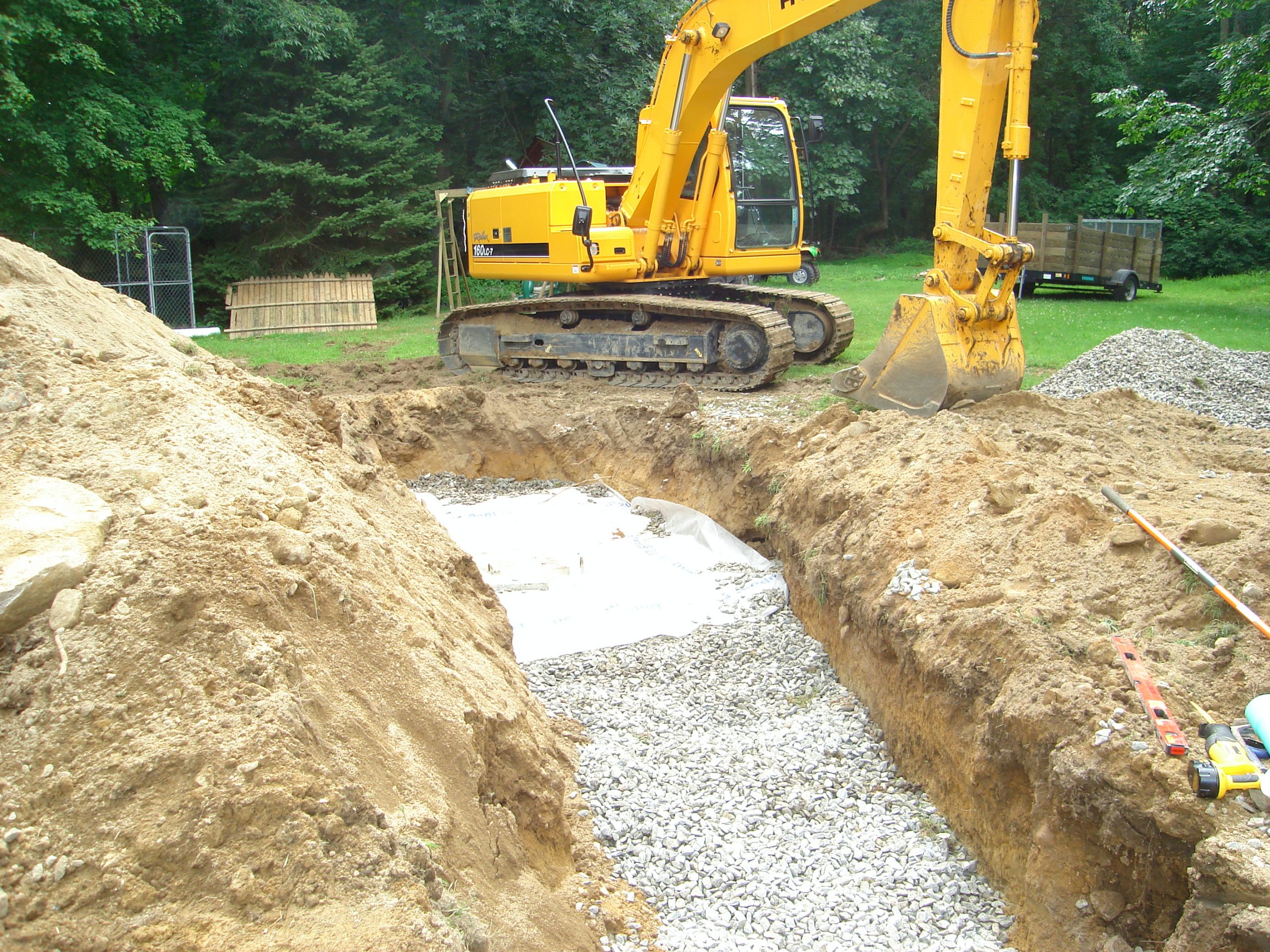 100% Satisfaction Guaranteed
Get A Quote »
Our Services »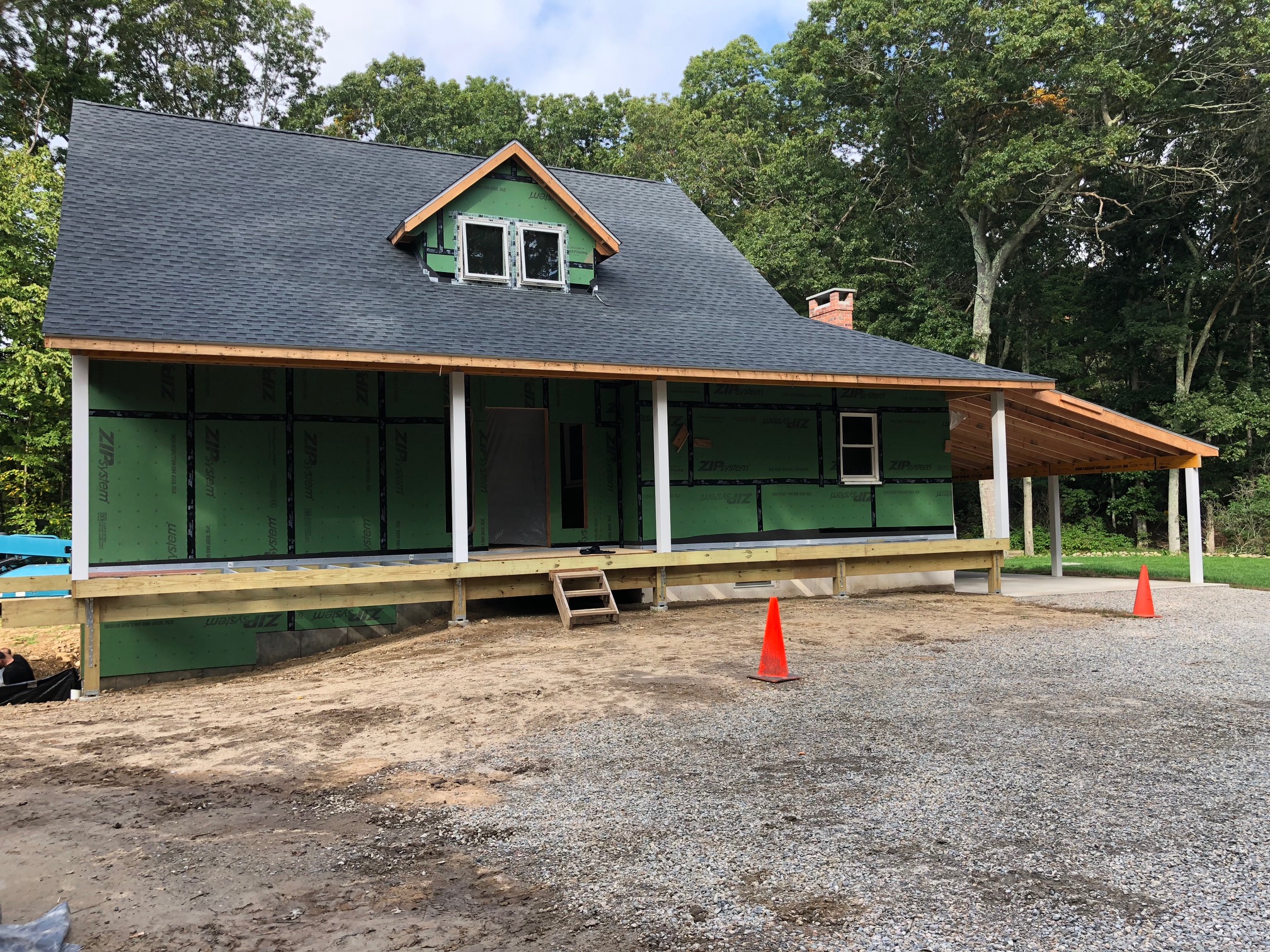 Licensed, Bonded, and Insured!
Accredited by the Connecticut Department of Consumer Protection
Get A Quote »
Our Services »
MP's excavation and site development division operates a state-of-the-art fleet of excavation equipment to perform site-related construction. The jobs they undertake range from residential to smaller and medium-sized commercial sites. Mike Preble and his equipment operators are vastly experienced and have the ability to operate all forms of equipment in a safe and efficient manner. GPS equipped units are utilized as well to ensure the accurate construction of the finished project in accordance with and all project requirements.
MP has maintained its status as one of Connecticut's leaders in the demolition industry, employing the equipment, training, and expertise necessary for every type of commercial and residential demolition. Every job MP plans begins with the homeowners' or property owners' interests and safety in mind, as well as the interests of the environment.
MP strives to embody the spirit of our beautiful New England region: comfortable, quietly sophisticated, and hard-working. They're not simply a general contractor, but also hire the best and brightest local tradesman, and apply themselves rigorously to the process required to deliver clients a satisfying home building experience. MP welcomes projects of all sizes, indoors or out. They can build, repair, renovate and maintain just about any part of your home, using quality materials and experienced techniques to leave behind flawless results.
'The Experts Who Make Your Vision Come to Life!'
MP Excavation, LLC is a family-owned and veteran-led general contractor that provides site development, demolition, and home building construction services for both commercial and homeowner land development projects.
Solutions range from lot clearing, including rock and tree removal, to home elevation, demolition and blasting, modular home construction, new home and garage construction, and many other solutions that will transform your property into the home of your dreams.
MP's expansive earthmoving fleet allows them to use the right equipment to handle both small and large-scale projects with efficiency.  And their expertise and skill, honed over many years, have earned them a reputation as a company that completes projects within their customers' scope and budget, resulting in a happy customer.  This is in large part because all projects are directly supervised by its founder, Michael 'Mike' Preble.
Customer service and referrals are what have helped MP Excavation continually grow. What once was a small, individually manned operation, is now a leading provider of high-quality services to customers throughout Connecticut.
"Buy a lot and MP does the rest, delivering a cleared piece of land, a beautiful new home, and garage with the most eye-catching landscaping and masonry services. You don't have the hassle of getting in the middle of a bunch of contractors.  It's like one-stop shopping. Call Mike Preble. MP is the only call you need to make."
Testimonials
We used MP Excavation and really appreciated their dependability, broad base of knowledge and price. They really have a lot of practical experience and can answer most anything. The fact that they are local made them even more appealing and easy to work with.  Thanks Mike, for a great job!
Thank you MP Excavation for your prompt service and the excellent job you did. The best part was that you kept us informed the whole time and did what we agreed you would do.  Actually, you did more and that hardly ever happens.  My wife and I are really happy with everything and will have more work for you to do in the future.
Dan and Pauleena A. - Groton
Mike, I would like to take this opportunity to express my complete satisfaction with you and your company for the job you did. After suffering through a similar project a few years ago with a much larger subcontractor, and experiencing way too many problems, working with you and your team was an absolute pleasure.   Really, thanks for your patience with us and again, for the job well done.
What can I say? I hired MP Excavation to do site development for our new home. Lots of clearing from rock removal to grading to removing trees and debris. They also cleared a path for our driveway, They were very responsive to all of our requests and the work was done ahead of schedule, and on budget. And all of the MP's team were pleasant, smart, and willing to help. I could not recommend them highly enough. It was a pleasure to work with a contractor with integrity and to be thoroughly pleased with the results too.
I would highly recommend MP Excavation. Not only did Mike spend the time with us and explain all of our options, but then he really performed. A HUGE customer-friendly attitude, and the job was done fast despite the rainy weather. It's New England after all.
Jeff and Marjie S. - East Granby
Mike, I am more than grateful for the job you and your team did. 5 stars all the way around! There are excavation contractors, and then there is MP! I would totally recommend you to anyone looking for demolition and rock removal work.
I had used Mike before to clear our lot and build us a driveway. When we decided to add a garage, we gave him a call. And just like before, he came in, advised us of our options, gave us a great price, and performed in such a way that we never thought about it again. We have all heard nightmare stories of contractors not doing what was needed…that is NOT the case here. If you have construction needs, this is the once call you should make!
I've hired Mike Preble several times to handle really different projects.  One time he installed replacement windows, another he put new floors in my kitchen and bathroom.  He installed a water line to my house and added a drainage system (that works perfectly!).  He even built us a HUGE shed.  Working with Mike is hassle-free as he always gets the job done, on time and for the quoted price. He has all my confidence and I couldn't recommend anyone more strongly.