Excavation and Site Development
If you just purchased a piece of property and it needs clearing or grading, MP Excavations can help because they specialize in site prep for all of the conditions common to New England.
Whether it's clearing trees, rocks, dirt or debris…or leveling and grading the ground for your new home, MP provides you with every service you could possibly need. Underground work and concrete prep are also available.
Their team is well-trained on all equipment including bulldozers, excavators, and backhoes, experienced, and eminently qualified to guide you through your excavating projects as safely as possible and on time,  Best of all, they are competitively priced and will bring real value to your property.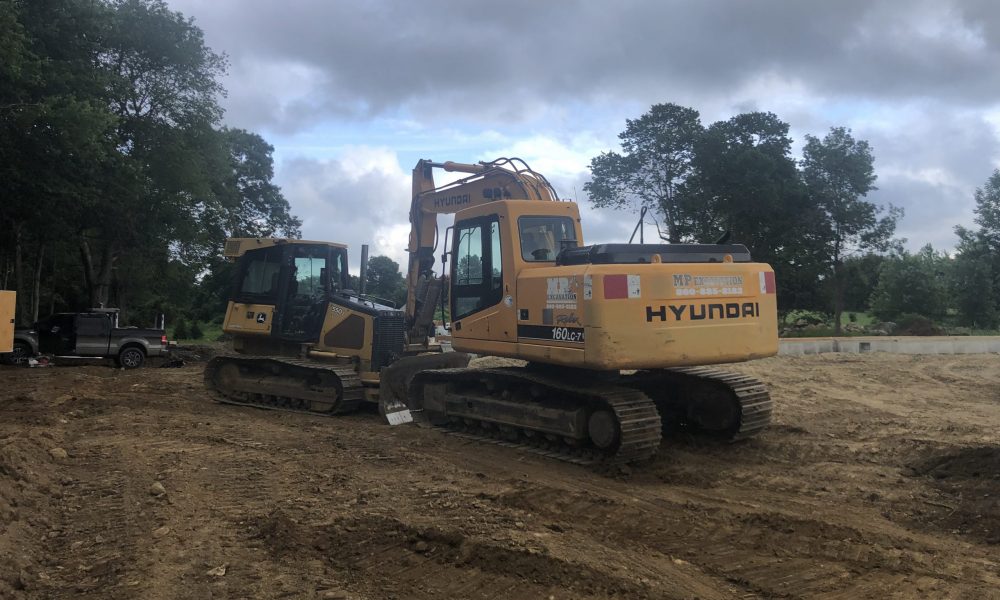 CLICK ON THE SERVICE TO LEARN MORE!