Blasting and Demolition
Since 2006, MP Excavation, LLC has been recognized as one of Connecticut's most reliable blasting and demolition firms by providing quality, and personalized attention to the needs of its customers.
The experienced pros at MP Excavation offer comprehensive services ranging from complete residential or commercial building demolition to controlled rock blasting for pipelines and drainage systems, site work, utilities, and pool, concrete, rock, and debris removal.
No matter what your demolition needs are, MP will get the job done on time, and at a great price as they work closely with you to ensure the completion of all projects.  Since each project is unique, its highly-trained and licensed personnel carefully design and consider the safety procedures, equipment, technology, and other details that are required for its successful completion.
MP Excavation, the Professionals That Specialize in the "Hard to Do" Projects Across Southeastern New England Since 2006.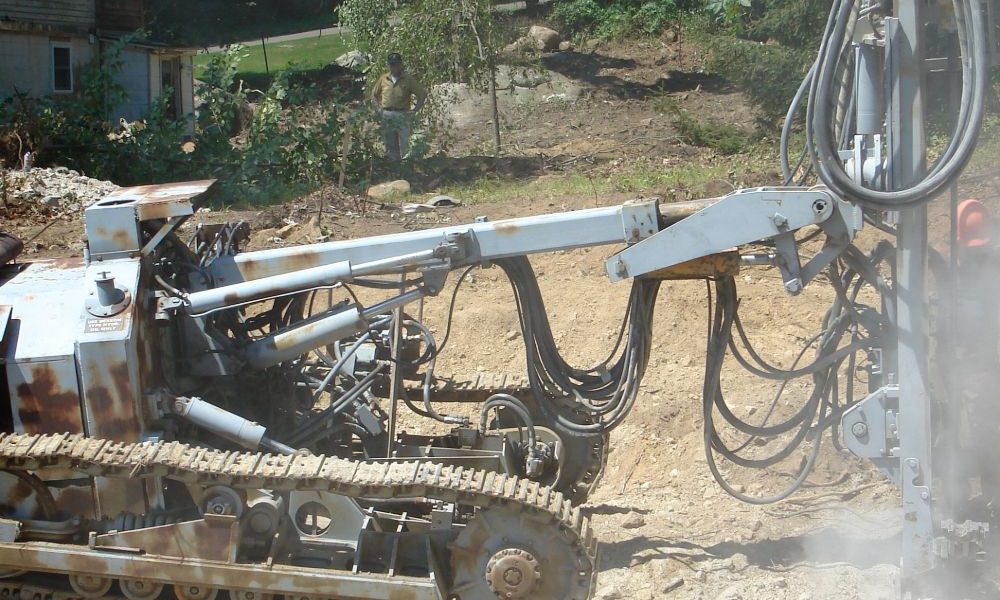 Click on the service to learn more!
Don't let problem rock and other obstacles complicate your life.  MP Excavation is ready and able to help you with all of your blasting and debris removal needs. The  MP team are professionals committed to optimizing your entire blasting process with their experience, knowledge, and insight to safely solve your problems.
No job is too big. No job is too small. MP listens, plans, anticipates your needs and meets your schedule. They always put the right people on the job, using the best state-of-the-art  equipment to work for you.
New England has more than its share of rocks.  How do you get rid of them?  Well, if they are huge you need to split them. Rock splitting is a technique that utilizes a force to crack the rock, usually by inserting a split steel shank in a drillhole and driving a steel wedge into it. MP often uses this technique as it has the advantage over blockholing by not requiring  explosives and, depending on the situation, is quicker and more cost effective. 
And then, they haul them away. Problem solved!
MP Excavation is a full service demolition contractor specializing in residential demolition projects. MP is capable of handling any size project, and owns and maintains a fleet of heavy equipment able to accomodate all the different types of demolition. MP also takes the health of our environment seriously and uses every available option to recycle, repurpose or reuse construction materials.
Services include: total building demolition, excavation, earth moving and dirt work, site preparation, pool removal and demolition, cellar holes, underground storage tank removal, and soil remediation.